---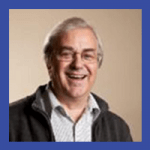 Welcome to the Wise Owl of Marketing, Research & Development!
We're pleased to announce the latest Member of our 'A' team, John Ardern.
John has nearly 50 years marketing and market research knowledge, experience and wisdom, working with a huge range of clients from major multi-nationals like PZ Cussons; successful regional businesses like Blackpool Pleasure Beach and Mersey Ferries; as well as many interesting smaller businesses in a range of markets from housing and construction to retail and e-commerce. He also brings massive international experience working in markets from USA to Japan, France and Belgium to Sweden and Finland.
He is also particularly 'turned-on' by creative industries. John mentors people from events planners to fine artists, digital entrepreneurs to art galleries.

---