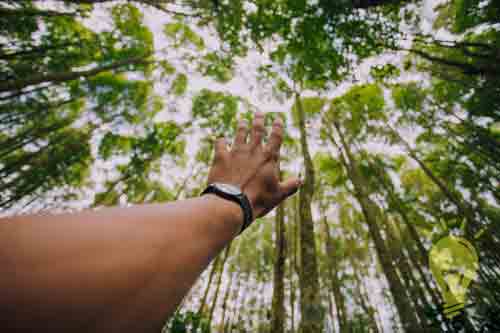 We provide consulting services for charity that help new & growing Social Enterprises & Non-Profits with:
Making use of strategy
Becoming self sufficient
Gaining access to funding
Business Planning
Digital Marketing
Best use of technology
Consulting Services for Charity, Social Enterprise and Non Profit
Consultancy and Advice: support to create your strategic plan for growth, facilitate a team planning day for staff, trustees or Directors, and develop your theory of change.
Strategy for Fundraising & Corporate Social Responsibility: support to create your fundraising & corporate social responsibility strategy, analyse fundraising targets and performance along with developing your case for

 

financial support, and optional ongoing non-profit mentoring for your fundraising and CSR staff.
Trusts, foundations and funders: support with preparing or reviewing funding requirements , developing templates to make funding easier and researching funding and CSR opportunities.
Business Planning and Viability Studies: we can help you build a business plan or viability study for charities and social enterprises on fundraising strategy including social investment, and strategic decision-making.
Coaching and Mentoring: we offer support for  Directors, Trustees and senior staff to prioritise their professional development, perform better in their current role and we offer mentoring support to your valued volunteers.
Digital Marketing: we can offer help and guidance on strategy and review current usage and effectiveness.
"Carl listened, given insightful business advice and above all else, helped us to focus on the stuff that really matters. Its been worthwhile for our charity."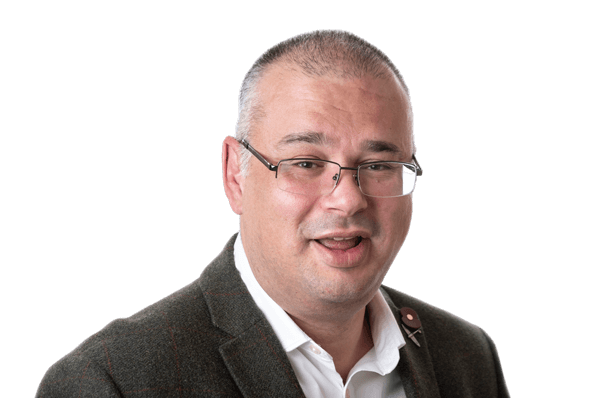 About the founder
I am a mentor and consultant for non-profit businesses, I help Trustees and Directors attain high growth, & make more time for what matters most to them.
I like to help people like you grow past their expected potential - that's right people just like you - learn to think straight, act with confidence & develop the tools to help you win at work & life.
I have developed the skills needed to succeed over a 30-year career that has seen me own and run businesses in Commercial Finance, Advertising, Digital Marketing, Property and Consulting, as well as work for some major corporations.
Here are the top five reasons I became a charity consultant:
1. Consulting supports my love of people
2. I like doing what I'm good at
3. I get to work with some really cool people
4. I get to be creative in business every day
5. Zero commutes (Okay, this last one is just a side benefit of my Virtual Consulting offering!)
You are not alone Find out more about me at the bottom of this page.
---
Consulting services for Charity, Social Enterprise and Non-Profit
With the non-profit sector historically being over dependent upon grant funding we have noticed a definite shift within the larger Charities and social enterprises towards multiple streams of cash flow, donations, commercialisation and corporate social responsibility are getting higher on the agenda.
We love to help non-profits make the changes to a growth vision, where profit isn't a dirty word. But a method of survival. We encourage our clients to network together especially where we feel there is a potential for working together.
"Carl has been a fantastic mentor for our business. He really took the time to get to know us and always gave thoughtful, considered advice. He's very down to earth and practical. I think at first we weren't sure how much mentoring would actually help us but having a fresh pair of eyes and an outside perspective was invaluable. He made us look at things a different way and helped us make some hard choices for the good of the business. We'd definitely recommend him to anyone, whatever stage and whatever size your business is at."
What should I expect to be paying a Non-Profit consultant?
We charge £450 per day. We are happy to meet and discuss your individual requirements (we find that no two clients are alike.)
You've convinced me, so what do I do next?
Simply pick up the phone and call us on 0161 751 2320 or complete the contact form and we will ring you.

Ahmed Esat
Carl is friendly, and approachable, and has a really positive attitude. He has an amazing knowledge of all things business, and has been such a great help to me, providing me with invaluable advice, and support. The start up of my business was so much easier thanks to Carl, who has the ability to make being in business seem so simple. I would recommend Carl to anyone in business, or who is thinking of starting up in business.

Dylan Purdy
Highly professional and a pleasure to work with – I have known Carl on both a personal and business level for 6 years and the relationship just gets stronger / better.
Carl is focused and driven by new enterprise, and always ready for a new business challenge.
Only negative: He needs to put the kettle on more!!

Debbie Dawson
As one of our local business mentors, Carl has helped a significant number of local unemployed entrepreneurs create viable business plans and cash flow forecasts, giving them the confidence to succeed. Carl's vast experience enables him to work with a diverse range of businesses and personality types. He works to a tight schedule and delivers on time and to a high standard. He's a great guy and I would be more than happy recommending him to anyone.
More about your Consultant for your Charity
I know what it feels like to be in over your head — to have your success outpace your ability to manage it, while still attending to the things that matter most—family, health, and community.
For many years, I, too, struggled to get off that same treadmill. All too often, my success came at the expense of my friends and family, and in 1997 the stress of success affected my health too.
As the former Managing Director of a successful commercial finance and insurance brokerage, and now as a successful entrepreneur, I have had to face the reality that there's is always more to do than there is time left in the day. But I also realised the end result isn't simply to get more done in the short amount of time we have. The answer is to get the right things done in the right order.
Learning to balance my work with the other passions in my life has taken time, and I am now able to pass on some of that knowledge via consulting, mentoring and working in the community as a Commercial Trustee for a small heritage charity, and as a Non-Executive Director (NED) for a Community Interest Company (CIC) that helps 11-16-year-olds get back into education and learn the life skills to adapt to change. I also sit on an advisory board for a local, not for profit involved in outdoor education.
Make time for today.
I am a member of the Association of Business Mentors, a member of the Institute of Directors, a Mentor for the Institute of Enterprise and Entrepreneurs and a Fellow and Mentor of the Institute of Sales Managers.
I am the founder of Bradex Business Solutions a group of impassioned business mentors that are excited to help people and businesses just like you and the Managing Director of Forshaw Associates Limited a board advisory company.
I have been with my wife, Clare, for over 20 years. ( I know what your thinking that's two life sentences with good behaviour I would be a free man, but she understands me.) We have one son and two grandchildren. We live just outside of Manchester, in the green and hilly Ramsbottom.
All You Need Is a Charity Consultant
I would like to be your business consultant, (That's right I said business - I believe in the changing market place all 3rd sector should act as a business for social good) helping you navigate the challenges of work and life, so that you can succeed at both and enjoy yourself.
You don't have to continue to feel overwhelmed. And, you don't have to choose between success in your business and success in your personal life. You can reach your potential in all areas of your life.
Start by making time for what matters most and make the decision to find the right charity consultant today. (Even if it's not me!)
To find out more about our other services see the links below:
Non-Executive Director Services
Virtual Non-Profit Mentoring