So what does business mentoring cost?
Business Mentoring costs and fees in Lancashire and the North West. We offer a variety of different mentoring and coaching options to suit most businesses budgets the most popular options for mentoring and coaching are detailed below, alternatively we can tailor a plan to suit your time availability and budget.
So you have made the choice to look for a mentor, so what does a business mentor fees actually cost? - scroll down to find out.
One change alone has increased our business turn over by a minimum of 25%
Introductory Offer

SINGLE PAYMENT

Price for a single session booking.

No Contract A single session typically lasts up to 90 minutes Single payment by Direct Debit or Bank Transfer--
Business Mentor Support

PER MONTH

Two sessions per month business mentoring support.

3 Month Contract Block booking for two sessions a month. 10% discount. Payment by Direct Debit or Bank Transfer-
Business Mentor Support

PER MONTH

Three sessions a month business mentoring support.

3 Month Contract Block booking for 3 sessions with a 10% discount. Payment by Direct Debit or Bank Transfer-
We were able to highlight some quick wins which we as a business hadn't considered before then make plans to work on medium and long term goals. Great guy.
The statistics on business failure are enough to take your breath away - more than half of all businesses will not make it to their fifth birthday and ultimately 95% will fail. The latest statistics from the Government detail that there where 382,000 new business births and 357,000 business deaths in 2017 alone.
We all know how busy you can be running a business, the long to-do today list, money seems to go out faster than it comes in, and cash flow is tight. So you might question taking on the expense of a business mentor, but you should view this cost as investment in you. Here are some reasons why:
Finding a great quality business mentor can increase your chances of success in business - 70% of businesses with a mentor make it beyond the five year birthday, not only that you get someone to share your burden. Check our Mentoring Code of Conduct.
 A business mentor can help you grow and develop, as well as your business - 97% of business owners and managers who have used a mentor say that they are an invaluable resource for commercial and personal growth.
A business mentor is a short cut to making good decisions. Mentors have been in your shoes before and have the t-shirt and scars to prove it.
A business mentor is a trusted and impartial ear to help you offload the challenges and problems of being a business owner. YOU are no longer ALONE. See our Business Mentor Testimonials.
Business mentors have a well established network of connections that can help you grow your business.
DO NOT PANIC- if the business mentoring costs of face to face mentoring is too much for you. We have a virtual alternative.
We offer a degree of flexibility with the way you can access our mentoring services, we leave it up to you and your mentor to decide the frequency and length of each session, having said that our clients currently break their sessions as follows:
Weekly
A few have weekly sessions, with this frequency the work load is intense for both mentee and mentor.
Monthly
Most select for monthly sessions, allowing enough time between mentoring to get the action plans completed or in motion.
Quarterly
Some of our longer term clients prefer quarterly meetings in order to keep their long term goals in line.
Don't forget no matter which option you choose business mentoring costs include  email and phone support between sessions.
To find out more contact us today on 0161 751 2320.
Our initial 15 minute consultation is free of charge, this is an opportunity for you and your mentor to get to know one another, a chance to find out a little more about your business and how a mentor can help you grow usually over the phone or in a neutral meeting place over tea or coffee. Before deciding on business mentoring costs for you.
Five Reasons you need a Business Mentor today.
Discover the value of having a business mentor.
Discover the value we add to our clients: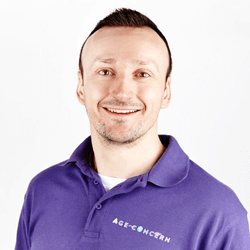 Its been a pleasure having Carl as our business mentor. He's listened, given insightful business advice and above all else, helped us to focus on the stuff that really matters. Its been worthwhile for our charity - Iain Pearson - LinkedIn.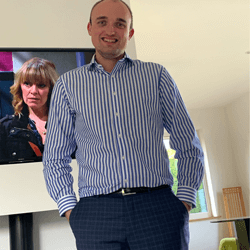 Carl has been amazing with my business growth advice and support! One change alone has increased our business turn over by a minimum of 25%. Can't rate Carl enough. -
Oliver Alcock
-
LinkedIn.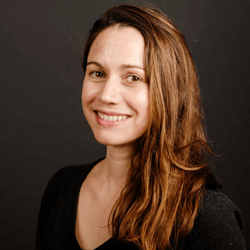 Carl has provided virtual mentoring to me. Carl is definitely the go to man! Full of knowledge and experience and extremely easy to communicate with. Carl has built my confidence. - Gail Howarth - LinkedIn.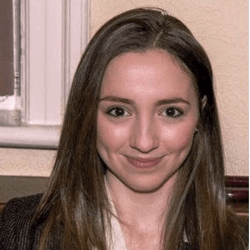 Carl has been supporting our clients on a variety of projects. He has worked with growing businesses and aspiring entrepreneurs, inspiring and supporting so many people in their journeys. - Amy King - LinkedIn.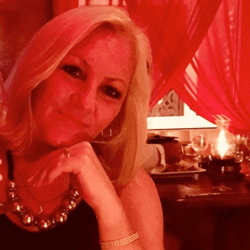 Carl provided me with a non-judgemental listening ear, valuable expert advice and support through a period of difficult circumstances in my role as a Charity Chief Executive. I value the time and support provided by Carl. - Jill Boardman - LinkedIn.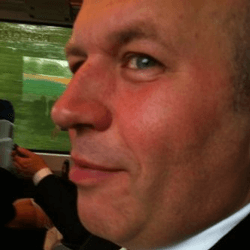 Carl helped me to look objectively at the business which allowed us to grow and create more jobs. At the same time he challenged me about the less profitable parts and to concentrate on the more profitable areas. - Graham Coulston-Herrmann - LinkedIn.
Benefits of a Business Mentor
Sounding Board
Business Mentors can be a great to use as a sounding board for business problems, or ideas that you often cannot vent to your partners, employees or advisers.
Improved Skills
Unlike consultants and advisers, business mentors are not only interested in your business venture, but are also interested in help you develop and learn the necessary improved skills to take you and your business forward towards your goals.
Networking
Business Mentors tend to have been around a while and have a vast network of connections that they will often put you in touch with to help you develop your personal and business goals.
Perspective
Business Mentors can assist you to look at problems from a view point or perspective that you have perhaps not considered or that you would not have thought of on your own.
Added Confidence
Knowing that you have a credible mentor to turn to can give you added confidence when facing difficult business situations.
Business Strategies
In addition to simply giving advice and helping improve your personal business skills, business mentors can prepare you with a library of methods and business strategies that you can pull from throughout your career as a business owner
Long Lasting Relationship
Although some mentor-mentee relationships are short-lived, if you hit it off with your mentor, you can foster a long-lasting relationship that can help you grow long term.
Advice
Possibly the biggest benefit of having a mentor is having someone you can ask questions of and get advice from.