Virtual Business Mentor in Lancashire
As a business progresses there are many pitfalls and successes along the road, imagine being able to access successful business mentor in Lancashire, via Email, Telephone and Skype, by accessing their expertise you will be able to overcome the issues of running your business, whether it is an excess of staff over clients, or the nicer problems that come with quick GROWTH, and expansion. Our 'A Team' are here to help guide you through.
Virtual Mentor services benefits
No lengthy contracts. (Min three months)
Switch and change between the different plans at will.
Core access available between 8am and 6pm. (we can be flexible)
30 day money back guarantee. (if its not working for you we will refund you)
---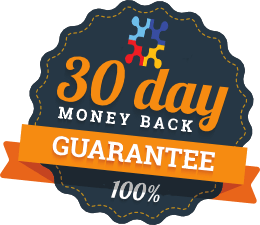 Benefits of a Business Mentor
Sounding Board
Business Mentors can be a great to use as a sounding board for business problems, or ideas that you often cannot vent to your partners, employees or advisers.
Improved Skills
Unlike consultants and advisers, business mentors are not only interested in your business venture, but are also interested in help you develop and learn the necessary improved skills to take you and your business forward towards your goals.
Networking
Business Mentors tend to have been around a while and have a vast network of connections that they will often put you in touch with to help you develop your personal and business goals.
Perspective
Business Mentors can assist you to look at problems from a view point or perspective that you have perhaps not considered or that you would not have thought of on your own.
Added Confidence
Knowing that you have a credible mentor to turn to can give you added confidence when facing difficult business situations.
Business Strategies
In addition to simply giving advice and helping improve your personal business skills, business mentors can prepare you with a library of methods and business strategies that you can pull from throughout your career as a business owner
Long Lasting Relationship
Although some mentor-mentee relationships are short-lived, if you hit it off with your mentor, you can foster a long-lasting relationship that can help you grow long term.
Advice
Possibly the biggest benefit of having a mentor is having someone you can ask questions of and get advice from.
What about contracts?
As a whole we usually don't have long term contracts, as we offer a flexible service to meet your needs. Although we usually ask for a minimum of three months.
How often can I speak to my mentor?
As each package is tailored for you, you can speak and contact your mentor as often as you like. Although we allocate time in 15 minute blocks against your chosen plan.
What can I talk about with my mentor?
You can talk about anything that you choose, so long as it is legal. Most commonly we talk about the problems you face, or the GROWTH that you want.
What do other people say about you?
Take a look at our reviews on Linkedin and Trustpilot.


What's your refund policy?
Some of our solutions like our Virtual Mentoring offer a 30 days money back guarantee, although we also offer a no divorce clause initial meeting.
How do I pay?
99% of our clients pay electronically by BACS, we also accept, Direct Debit, Paypal & Credit Card and of course Cash. For our Virtual Mentor Service we prefer Direct Debit as it is quicker and easier all round.
Is this confidential?
All our conversations are confidential and will not be repeated outside of the mentor relationship. We do have contracts should you wish to sign one.
I'm still not sure? See for yourself.
If you are still not sure make a booking on the above option that suits you best and we will throw in a free taster session for 15 minutes.