Non-Executive Directors in Lancashire, Manchester and the North West.
Non-Executive Directors are often referred to as NXD or NED's depending on who you talk to. NXD's offer many businesses exceptional value, but can be of particular use to small businesses as they usually bring a wealth of contacts, experience and good quality business along with them.
Bradex Business Solutions offers non-executive directorships as an extended service to its clients based on the wealth of experience and variety of industries covered by our team of associate business advisers and consultants.
We have seven potential Non-Executive Directors in Lancashire, Manchester and the North West.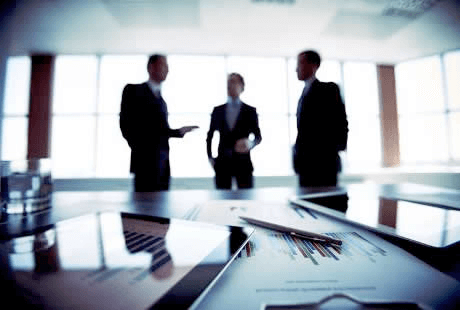 British Chambers of Commerce states:
As part of their role as members of a unitary board, non-executive directors should constructively challenge and help develop proposals on strategy. Non-executive directors should scrutinise the performance of management in meeting agreed goals and objectives and monitor the reporting of performance. They should satisfy themselves on the integrity of financial information and that financial controls and systems of risk management are robust and defensible. They are responsible for determining appropriate levels of remuneration of executive directors and have a prime role in appointing and, where necessary, removing executive directors, and in succession planning. - Taken directly from the British Chambers of Commerce.
The role of Non-Executive Directors is broad.
Non-Executive Directors are not employed by the company but appointed through a letter of appointment. They challenge, question and monitor the CEO and senior management; they bring an independent perspective to decision-making; they hold senior management to account; they also support and mentor the CEO and senior management. They are a "critical friend" and must act in the interests of the company's stakeholders (e.g. shareholders, employees, pensioners, suppliers).
Non-executive directors typically sit on the main board and have responsibility on the board sub-committees.
So why would you use a Non-executive Director?
A non-executive director should provide a strong sounding board for the existing company directors, and can often offer a creative contribution to the board by objective criticism, or to put it in plain English play the role of devil's advocate.
We should be able to offer an alternative viewpoint, and share our opinions freely, and often we will come with a wealth of hands on experience and relevant business connections which can be shared with other company directors, to be made the most from.
About your Non Executive Director
I am a Non-Executive Director, Business Mentor and Consultant, I help high achievers attain high growth, & make more time for what matters most to them.
I like to help people like you grow past their expected potential - that's right people just like you - learn to think straight, act with confidence & develop the tools to help you win at work & life.
I have developed the skills needed to succeed over a 25-year career that has seen me own and run businesses in Commercial Finance, Advertising, Digital Marketing and Consulting, as well as work for some major corporations and volunteer at board level in the 3rd Sector.
Here are the top five reasons I became a NXD:
1. Supporting the board encourages my love of people
2. I like doing what I'm good at
3. I get to work with some really talented people
4. I get to be creative in business every day
5. I get to see the businesses that I am the custodian of grow
You are not alone Find out more about me at the bottom of this page.
---
So what does a non-executive director do?
NXD's are expected to remain focused on board matters and not get involved in executive directions, which means they should maintain an independent or outside view of the company and remain removed from the daily running of the business. However, from our own experience we have found that being a director of a small to medium business can often be a lonely place, and a good NED can be a great sounding board, mentor and coach for yourself.
They are however, expected to bring the following qualities to the board:
independence
impartiality
wide experience
special knowledge
personal qualities
You've convinced me, so what do I do next?
Simply pick up the phone and call us on 0161 751 2320 to speak to a Lancashire Non-Executive Director or complete the contact form below and we will ring you straight back.

Ahmed Esat
Carl is friendly, and approachable, and has a really positive attitude. He has an amazing knowledge of all things business, and has been such a great help to me, providing me with invaluable advice, and support. The start up of my business was so much easier thanks to Carl, who has the ability to make being in business seem so simple. I would recommend Carl to anyone in business, or who is thinking of starting up in business.

Dylan Purdy
Highly professional and a pleasure to work with – I have known Carl on both a personal and business level for 6 years and the relationship just gets stronger / better.
Carl is focused and driven by new enterprise, and always ready for a new business challenge.
Only negative: He needs to put the kettle on more!!

Debbie Dawson
As one of our local business mentors, Carl has helped a significant number of local unemployed entrepreneurs create viable business plans and cash flow forecasts, giving them the confidence to succeed. Carl's vast experience enables him to work with a diverse range of businesses and personality types. He works to a tight schedule and delivers on time and to a high standard. He's a great guy and I would be more than happy recommending him to anyone.
More about your Non-Executive Director (NED) in Lancashire, Manchester and the North West
I know what it feels like to be in over your head — to have your success outpace your ability to manage it, while still attending to the things that matter most—family, health, and your community.
For many years, I, too, struggled to get off that same treadmill. All too often, my success came at the expense of my friends and family, and in 1997 the stress of success affected my health too.
As the former Sales Director and then Managing Director of a successful commercial finance and insurance brokerage, and now as a successful entrepreneur, I have had to face the reality that there are always more things to do than there is time left in the day to complete them. But I also realised the end result isn't simply to get more done in the short amount of time we have. The answer is to get the right things done in the right order.
Learning to balance my work with the other passions in my life has taken time, and I am now able to pass on some of that knowledge and experience by becoming your Non-Executive Director.
Make time for today.
Today, I am able to manage the balance between being successful and giving back. I am a Trustee for a local charity, a NED of a Lancashire Community Interest Company and although they are currently only small in terms of turnover we have big plans for services that will continue giving back to the community.
I am also the Regional Head for the Association of Business Mentors, a non-profit organisation that wants to increase the professionalism of business mentors across the country.
I am the founder of Bradex Business Solutions a group of impassioned management consultants that are excited to help people and businesses just like you and yours.
I have been with my wife, Clare, for over 15 years. ( I know what your thinking that's two life sentences with good behaviour I could be out - but thankfully she understands and supports me in doing what I love.) We have one son and two grandchildren and the dog. We live just outside of Manchester, in Ramsbottom, Lancashire.
All You Need Is a Non-Executive Director on your board.
I would like to be your NED, helping you and your business navigate the challenges of work and life, so that you can succeed at both and enjoy yourself.
You don't have to continue to feel overwhelmed. And, you don't have to choose between success in your business and success in your personal life. You can reach your potential in all areas of your life.
Start by making time for what matters most and make the decision to find a NED today. (Even if it's not me!)
What should I expect to be paying a Non-Executive Director?
For example Non Executive Directors on the boards of a small business (SMEs) as apposed to a Government body or large PLC will be paid entirely differently. For some the costs of hiring a NED may start from as little £5,000 and others may be up to circa £50,000 per annum. This will depend on the number of days you will need to an NED to commit to the role, along with the risks and knowledge associated with the particular role you want your NED to fulfill, and what you are looking for your NED to share and get from the role, hiring a non-executive director on this basis may work well for you.
We have seven potential Non-Executive Directors in Lancashire, Manchester and the North West with SME, Non-Profit and Large Corporation experience.
According to Deloitte's 2015 and 2016 Executive Pay publications, a non-executive director could expect average base fees (before taking into account additional fees for committees etc.,) of £43,200 per annum in a FTSE SmallCap; £50,000 in FTSE 250; and a median of £60,000 for companies ranked 31-100 in FTSE 100 index compared to a median of £83,000 for those in the top 30 companies of the FTSE 100.
What do I need in place to hire a Non-Executive Director in Lancashire?