Does this sound like you? Be Honest
Do you feel stuck or confused? Do you want to be more productive, accomplish more, make a bigger impact? Are you ready for a change but don't know how? Struggling with work-life balance? Can't find time to plan? Do you wish you had a mentor to guide you along the way? If so, you're not alone. All of us have felt this way at one time or another.
Call Carl today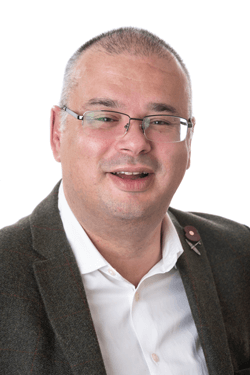 About the founder
I am a business mentor, I help high achievers attain high growth, & make more time for what matters most to them.
I like to help people like you grow past their expected potential - that's right people just like you - learn to think straight, act with confidence & develop the tools to help you win at work & life.
I have developed the skills needed to succeed over a 25 year career that has seen me own and run businesses in Commercial Finance, Advertising, Digital Marketing and Consulting, as well as work for some major corporations.
Here are the top five reasons I became a business mentor:
1. Mentoring supports my love of people
2. I like doing what I'm good at
3. I get to work with some really cool people
4. I get to be creative in business every day
5. Zero commute (Okay, this last one is just a side benefit of my Virtual Mentoring offering!)
You are not alone Find out more about me at the bottom of this page.
---
Five Reasons you need a Business Mentor
Discover the value of having a business mentor
Scroll down for the benefits of being mentored
Benefits of a Business Mentor
Sounding Board
Business Mentors can be a great to use as a sounding board for business problems, or ideas that you often cannot vent to your partners, employees or advisers.
Improved Skills
Unlike consultants and advisers, business mentors are not only interested in your business venture, but are also interested in help you develop and learn the necessary improved skills to take you and your business forward towards your goals.
Networking
Business Mentors tend to have been around a while and have a vast network of connections that they will often put you in touch with to help you develop your personal and business goals.
Perspective
Business Mentors can assist you to look at problems from a view point or perspective that you have perhaps not considered or that you would not have thought of on your own.
Added Confidence
Knowing that you have a credible mentor to turn to can give you added confidence when facing difficult business situations.
Business Strategies
In addition to simply giving advice and helping improve your personal business skills, business mentors can prepare you with a library of methods and business strategies that you can pull from throughout your career as a business owner
Long Lasting Relationship
Although some mentor-mentee relationships are short-lived, if you hit it off with your mentor, you can foster a long-lasting relationship that can help you grow long term.
Advice
Possibly the biggest benefit of having a mentor is having someone you can ask questions of and get advice from.
A business mentor:
Brings added value to individuals and business.
Creates improvement in individuals to achieve thier goals and performance.
Improves ownership and responsibility for both individuals and business.
Demonstrates commitment to individuals and thier personal development.
Call Carl
---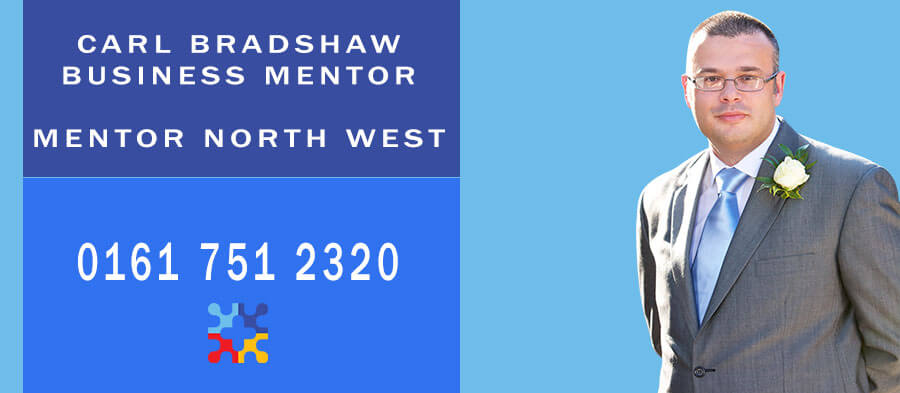 Ahmed Esat
Carl is friendly, and approachable, and has a really positive attitude. He has an amazing knowledge of all things business, and has been such a great help to me, providing me with invaluable advice, and support. The start up of my business was so much easier thanks to Carl, who has the ability to make being in business seem so simple. I would recommend Carl to anyone in business, or who is thinking of starting up in business.

Dylan Purdy
Highly professional and a pleasure to work with – I have known Carl on both a personal and business level for 6 years and the relationship just gets stronger / better.
Carl is focused and driven by new enterprise, and always ready for a new business challenge.
Only negative: He needs to put the kettle on more!!

Debbie Dawson
As one of our local business mentors, Carl has helped a significant number of local unemployed entrepreneurs create viable business plans and cash flow forecasts, giving them the confidence to succeed. Carl's vast experience enables him to work with a diverse range of businesses and personality types. He works to a tight schedule and delivers on time and to a high standard. He's a great guy and I would be more than happy recommending him to anyone.
More about your Business Mentor in Lancashire
I know what it feels like to be in over your head — to have your success outpace your ability to manage it, while still attending to the things that matter most—family, health, and community.
For many years, I, too, struggled to get off that same treadmill. All too often, my success came at the expense of my friends and family, and in 1997 the stress of success affected my health too.
As the former Managing Director of a succesful commercial finance and insurance brokerage, and now as a successful entrepreneur, I have had to face the reality that there's is always more to do than there is time left in the day. But I also realised the end result isn't simply to get more done in the short amount of time we have. The answer is to get the right things done in the right order.
Learning to balance my work with the other passions in my life has taken time, and I am now able to pass on some of that knowledge via coaching and mentoring.
Make time for today.
Today, I am able to manage the balance between being successful and giving back. I am a Trustee for a local charity, and although it is currently only small, we have big plans for giving back to the community.
I am also the Regional Head for the Association of Business Mentors, a non-profit organisation that wants to increase the professionalism of business mentors across the country.
I am the founder of Bradex Business Solutions a group of impassioned business mentors that are excited to help people and businesses just like you.
I have been with my wife, Clare, for over 15 years. ( I know what your thinking that's two life sentences with good behaviour but she understands me) We have one son and two grandchildren. We live just outside of Manchester, in Ramsbottom.
All You Need Is a Business Mentor
I would like to be your business mentor, helping you navigate the challenges of work and life, so that you can succeed at both and enjoy yourself.
You don't have to continue to feel overwhelmed. And, you don't have to choose between success in your business, and success in your personal life. You can reach your potential in all areas of your life.
Start by making time for what matters most and make the decision to find a mentor today. (Even if its not me!)