---
Automatic Enrolment Facts:
---
63% of businesses have found auto-enrolment more difficult than expected
1/5 employers took over 16 months to prepare
72 key compliance points
Set up fees of approx £9,000
700,000 small business to stage in 2017
103 working days to implement auto-enrolment
---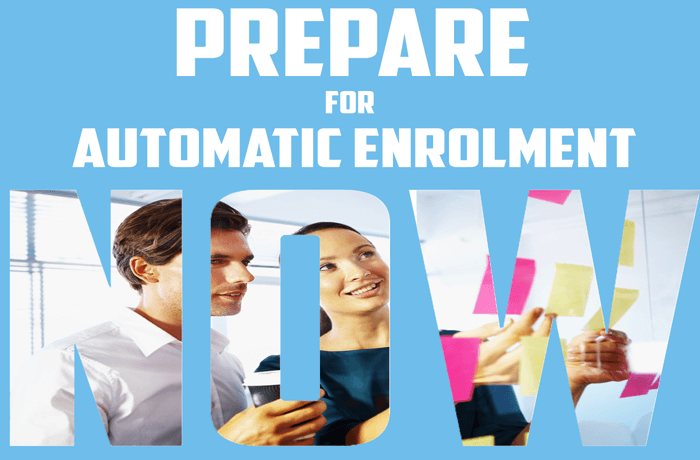 Compliance Notices
Issued by the Pensions Regulator to Sept 16
---
Fixed Penalty Notices
Issued by TPR to Sept 16
---
Uses of formal powers
by the Pension Regulator to Mar 15
Please complete the form opposite and we will send you a detailed personalised progress report including your key staging and reporting deadlines free of charge.
An example Automatic Enrolment progress report is available for download here.
Bradex Business Solutions have partnered with the only auto-enrolment specialists that provide a guarantee, if you get fined, they will pay it.
Not only that they are also the most cost effective, when you consider that most are facing set up fees of £9,000, fees with WPD start from £390 plus £19 pcm.
So if you are looking for a zero hassle approach to Auto Enrolment complete the form opposite or call 0161 751 2320
Do any of the following comments sound familiar?
"I've only got a couple of part-time staff, so this doesn't affect me, does it?"
"I've heard you still need to employ 5 or more people to be affected"
"I've already asked my workers about this and no one is interested, so I don't need to do it"
"I only use agency workers or workers on zero-hour contracts so they aren't my responsibility"
"I have a limited company, but myself and my business partner are the only two directors, so we don't have any duties to perform as we don't employ anyone"
"I've already spent many hours looking into this, but I'm still not sure whether I understand it properly and I need to spend less time on this and more time on my business"
"I've been offered and signposted to a few 'cheap' and even 'free' solutions, but when I've looked further into these, they involve a lot more work for me than I expected"
"I already have a pension scheme that should be fine – shouldn't it?"
"My accountant said he would sort it all out"
"This is Stakeholder isn't it? I've already done that..""
I've heard you still need to employ 5 or more people to be affectedAnon Business Owner in Lancashire.
All of the above may seem like justifiable reasons for an employer not to have to perform any duties under the legislation, but all of them could be facing severe fines from TPR should they follow that understanding and not seek professional help.
The Pensions Regulator (TPR) is very clear in its message that it is very important for all employers to understand their role in choosing and running a good quality pension scheme and meeting their regulatory duties, especially as there will be different duties and areas of focus depending on the type of scheme they've chosen. Unfortunately, for many micro and small employers, time, costs and the complexity surrounding the duties become limiting factors in their efforts to comply.
The Pensions Regulator also states that employers could be well advised to consider turning to business professionals to help them meet their duties, but with so much choice, who should they turn to for advice/guidance? Clearly each of the traditional routes (accountants/payroll professionals/bookkeepers/IFAs/Pension Scheme providers) offer specialist services that cover some of the AE duties, but rarely offer a service that covers all of them. This leads onto the inevitable question:
"Are there any business professionals out there that provide an end-to-end proposition that guarantees 100% compliance at all times?"……well thankfully the answer is YES.
Call 0161 751 2320

Joanne Segars
Chief Executive
Pensions and Lifetime Savings Association
"Automatic enrolment has been a huge success to date, with almost seven million more people now saving for retirement. Our recent report, Retirement Income Adequacy: Generation by Generation, highlights both the contribution which automatic enrolment is already making to future retirement incomes and the need for minimum contributions to increase in the future to at least 12%.

Kate Smith
"We welcome the Pensions Minister's announcement that the 2017 review of auto-enrolment will look to plug the gaps by extending pension savings to those with multiple low-income jobs, each of which pays below the £10,000 annual threshold for auto-enrolment. It's also important that pension policy is future fit and finds solutions that work for the growing number of self-employed and gig-economy workers who are not currently benefitting from auto-enrolment. Freezing the annual salary threshold at £10,000 for another year should bring more people into pension saving, but with salaries flat-lining, we may need to consider going further.

Alistair McQueen
Savings and Retirement Manager
Aviva
"Aviva estimates that up to ten million workers – employed and self-employed – are missing out on the benefits of automatic enrolment. The scope of the 2017 review allows for the needs of these workers to be considered. The review will also consider the age-criteria for automatic enrolment. At a time when all are keen to encourage a longer working life, Aviva has called for the current age ceiling to be lifted.